Extremely luxurious foods only
to be had in this area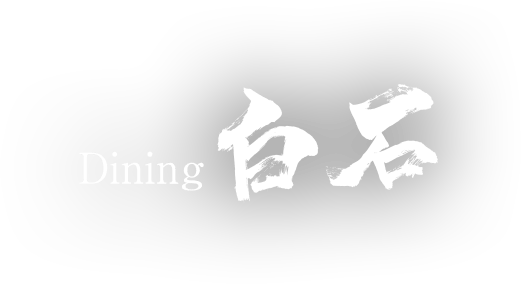 Shinsen
Foods which are offered to the gods are called "shinsen." There are cooked and uncooked shinsen and at Shiraishi the theme of the food we prepare is cooked shinsen. Since ancient times these foods have been dedicated at Ise Jingu. For 1500 years, without a break, shinsen have been offered up twice a day in the morning and evening as part of a Shinto ceremony. Here we have the "food of the gods" which have come down to us from the distant past.
Here you can enjoy dishes with the generous bounty of the seas and
the mountains to your heart's content in a sophisticated private atmosphere.
Satisfy your eyes and mind as well
with flavorful seasonal cuisine.
We offer foods similar to those of shinsen so you can continue to feel the calm emotion of a pilgrimage to Ise Grand Shrine. We are very particular not only about using plenty of seasonal local ingredients but also the presentation, variety of dishes and even the palette of the food. We offer dishes such as spiny lobster on a heated stone and pay attention to small details, even to the way the cover is removed before your eyes. Here you can truly say you have enjoyed a great meal.
A Dish Made with Seasonal Ingredients

Dinner - Two sessions
from 17:30-19:30 and 19:45-21:45
*Please contact us for other times.
¥ 11,000

¥ 16,500

¥ 22,000

¥ 38,500
Menus subject to change based on seasonal availability.
Meal prices on menus include tax and service charge.
Image is for illustration purposes.

Breakfast time from 7:00-10:00(9:30Last Order)
*Menu subject to change depending on season.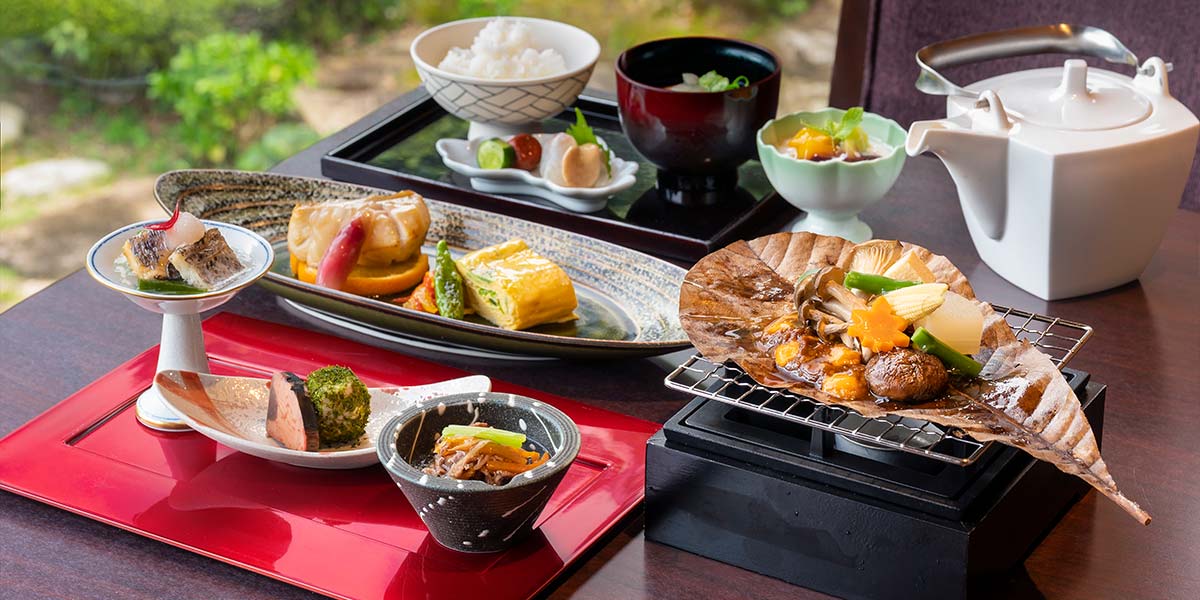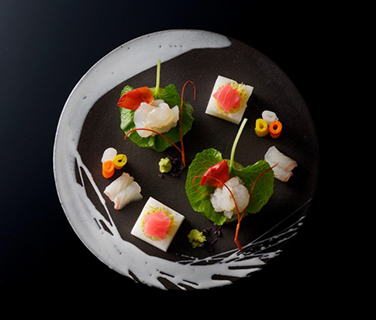 Banko Ware Made in Mie
The food at Shiraishi is served on traditionally crafted Banko ware from Mie. Originating in the Edo period, it has superior heat resistance and even today their products, mainly pots and teapots, are used throughout the country. As you enjoy the color shape and texture of this pottery, be sure to satisfy yourself to your heart's content with local foods and the dining culture of Mie.