Clear your mind. Refresh your body.
This is the place to experience the grace and charm of Ise.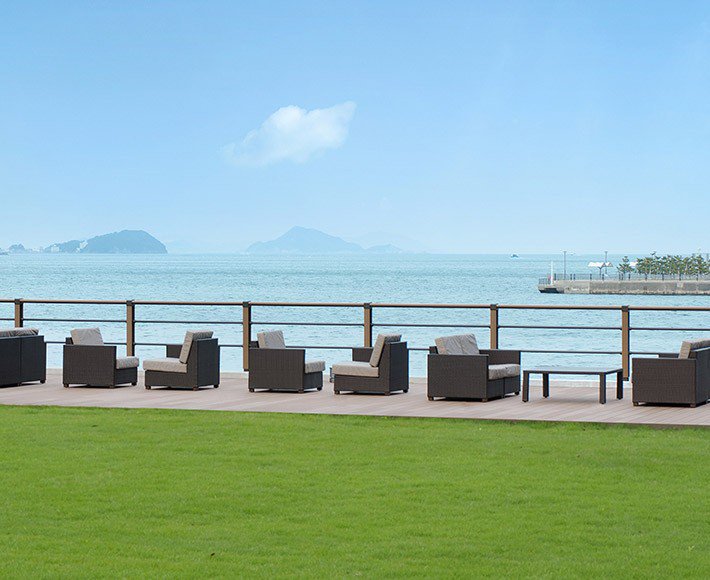 Surround yourself in tranqulity and calm
We welcome you with a dignified atmosphere and the relaxing scent of incense. Step outside and you will feel soft sea breezes on your cheeks. Both your mind and body will feel pure and refreshed. Here you will feel more than just healed, you will feel something special.
First, you will see the hotel has a dignified appearance that brings to mind traditional Japanese architecture. Next, you will experience the bounty of food from this calm land of the gods. Then you will enjoy our great bath named Tokowaka (forever young). Enjoy your stay while experiencing all the emotions of your pilgrimage to Ise Grand Shrine.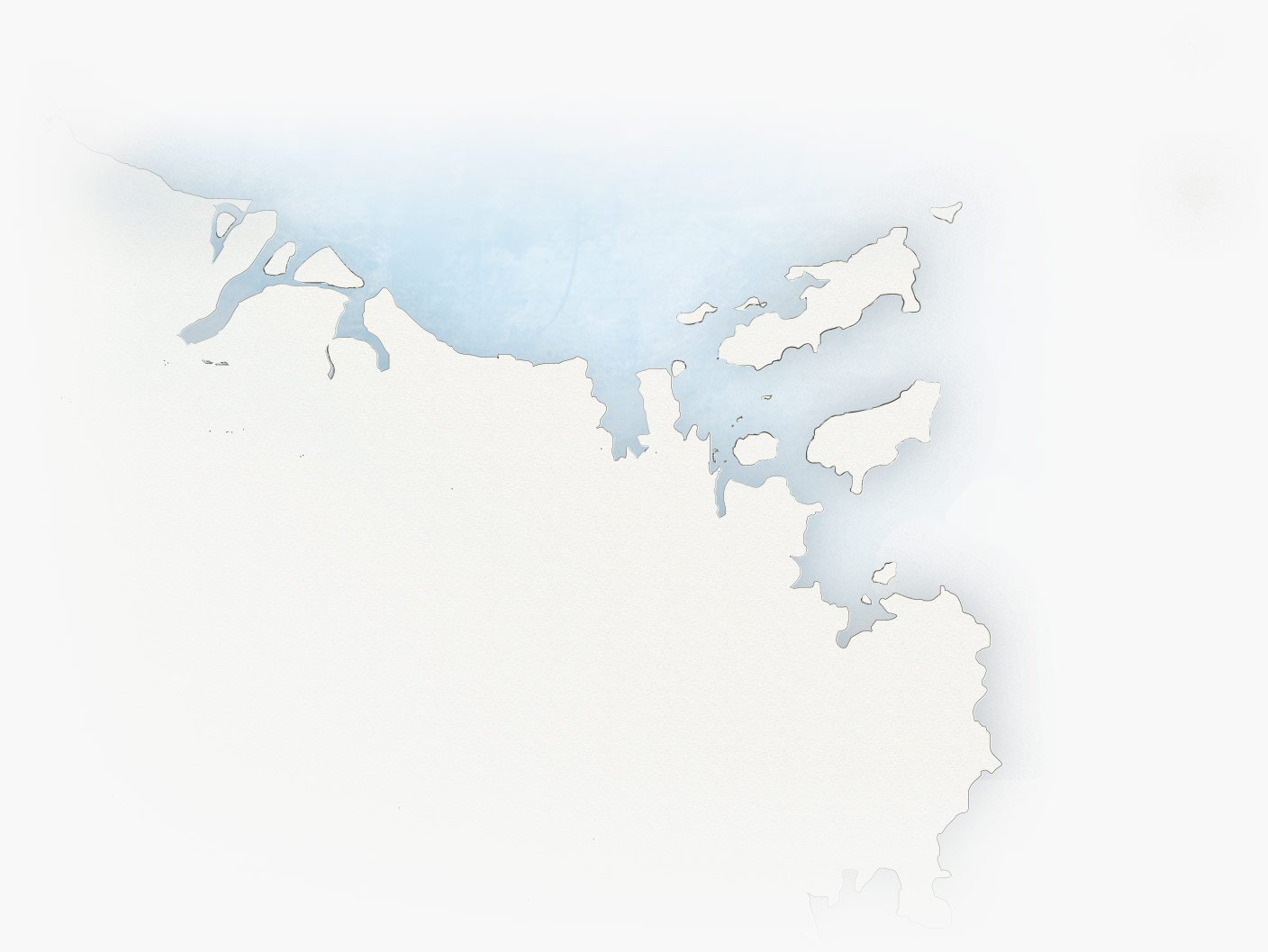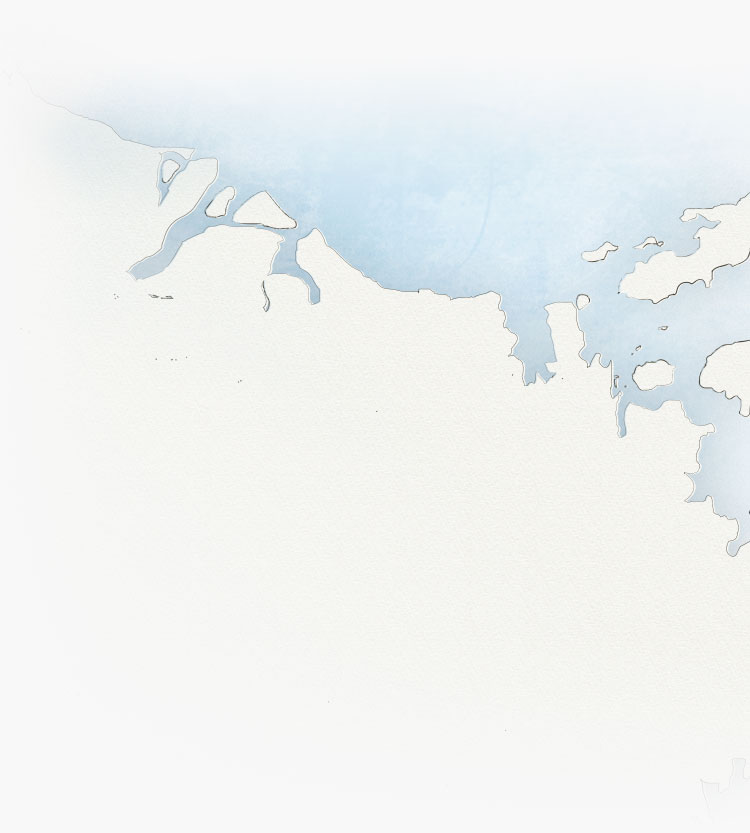 Your Base for Visiting Ise
Originally, a pilgrimage to Ise would include not just Ise Grand Shrine but also a visit to Okitama Shrine in Futami and climbing Mt. Asama. Pilgrims in the past visited all of these places, and from Shiojitei, you too can worship at all of them.
Shiojitei has easy access to the surrounding areas such as Ise, Toba and Shima. So, it is the best place to stay to enjoy Mie Prefecture to your heart's content.
A place to completely unwind and breathe in tradition
Premium Suite
Just by staying here, your heart will be soothed.
Click Here for Details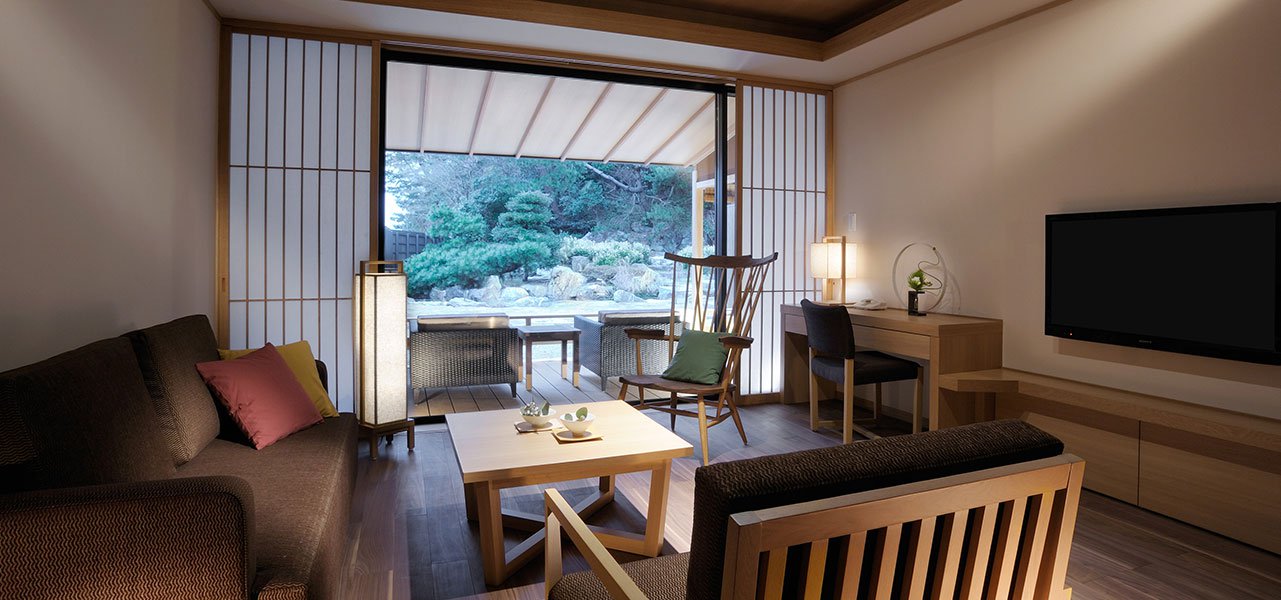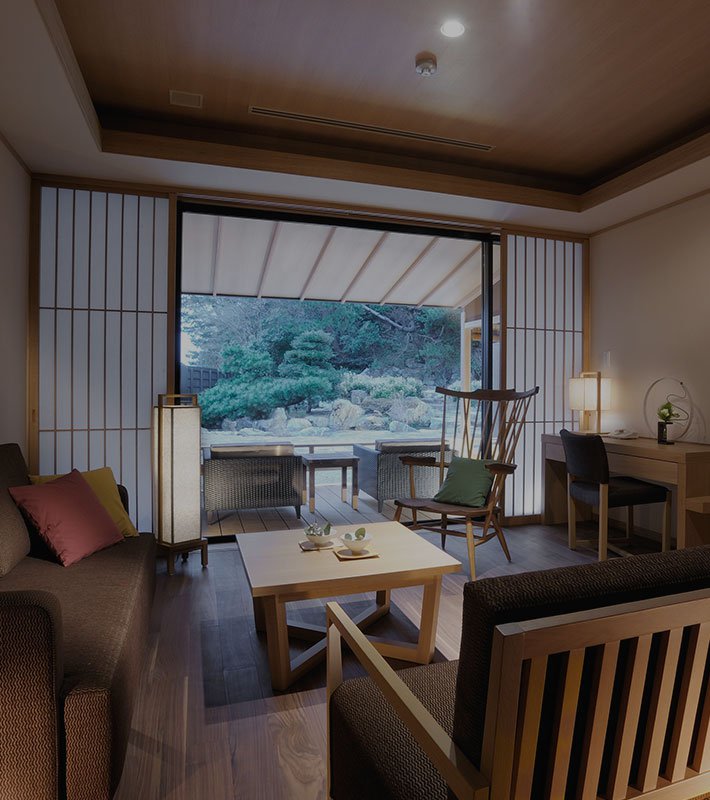 We have several types of refined Japanese rooms that have everything prepared for your mind and body. All of our rooms are decorated with Ise Katagami (Ise Cut Paper) which is an Important Intangible Cultural Property of Japan. Some rooms also have Ise Momen (Ise Cotten), a traditional craft. The rooms are named after nearby locations. Only here can you relax while feeling close to the local culture and traditions.
Click Here for Details

Fully enjoy the bounty of specially selected local ingredients from Japan's "gourmet paradise."
For dinner, you can choose Dining Shiraishi or Teppanyaki Kiyoishi. These names come from the stones spread in the inner sanctum of Ise Grand Shrine. The concept behind the dishes at Shiraishi is foods offered to the gods. At Kiyoishi, we offer very rare Mikumano beef as well as dishes such as spiny lobster and abalone, all cooked on a hot steel plate. Our rice is local Miito rice which shines with a silver white color. We also use an abundance of specially selected local ingredients. We have spared no extravagance to fully satisfy our guests.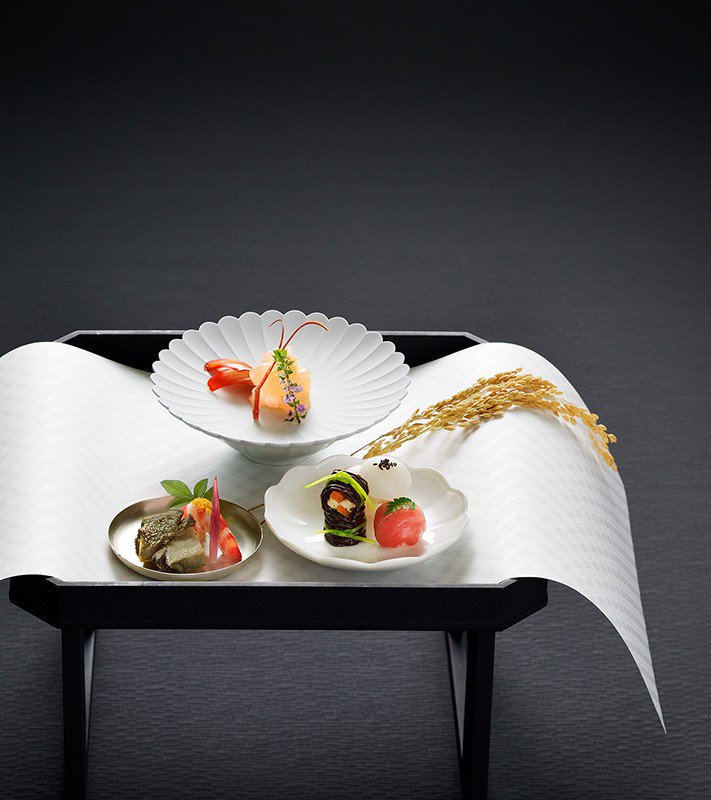 Purify your body and relieve the fatigue of travel – Bath House Tokowaka (Always Young)
We provide two types of hot bath, the Therapy Bath and the Aurora Bath. They were developed using the concept of always young and always fresh.
Inside Shiojitei there is a photo gallery to add depth to the feelings of your pilgrimage to Ise.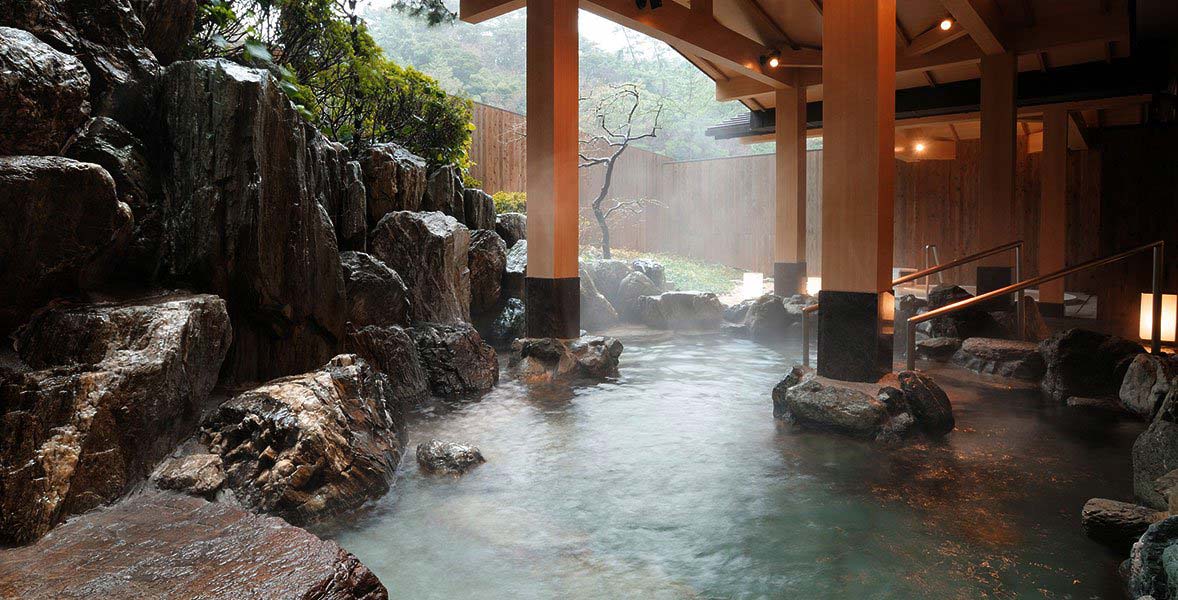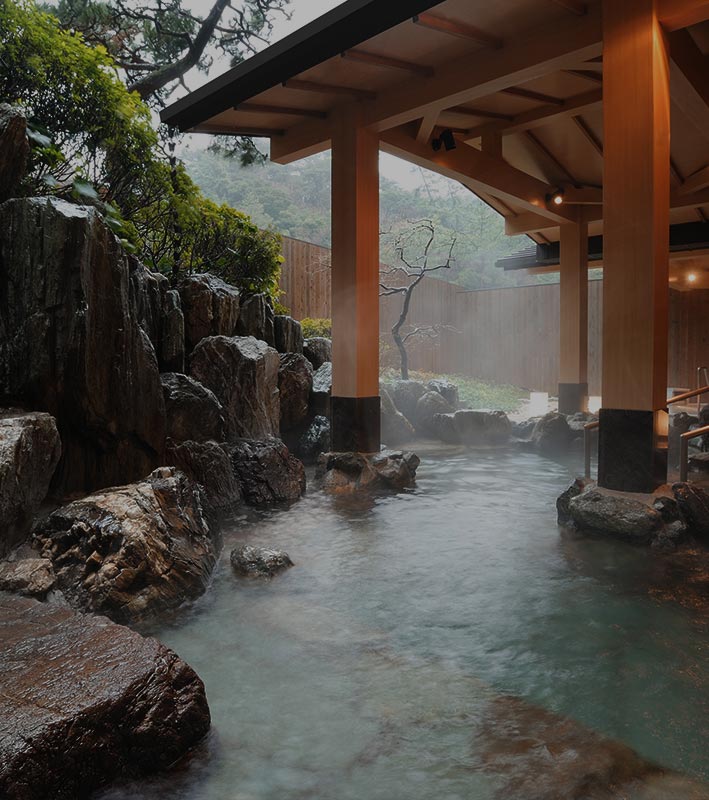 Plan your trip with a certain
place or festival in mind.
Shiojitei, your base for
exploring.
We can help you find local sightseeing areas and seasonal events. Naturally, Shiojitei is perfect for a pilgrimage to Ise Grand Shine. It is also a special place to start your trip to Ise, Toba and Shima.